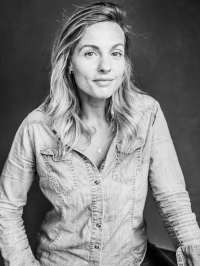 Circle of Shamanic Practitioners Certification: Certificate in Applied Shamanic Practice, Certificate in Plant Medicine Integration
Location of Practice: Ontario, Canada, and via phone/internet.
Website: ashleyparsonstherapy.com
Ashley's life journey has directed her towards integrated studies in Plant Medicine and
Tibetan Buddhism and she has been deepening her understanding of these since the
age of seventeen. Her studies in academia and life journey with Tibetan Buddhism
have led her to study Energy Medicine, Yoga (becoming a yoga teacher in 2011),
Meditation, and to her professional practice as a Transpersonal Psychotherapist, not to
mention living in Buddhist monasteries and centres for healing. Ashley felt the call to
study Shamanism in 2018 with Dr. Isa Gucciardi and Robert Thurman, as they expertly
unraveled the interfacing of Shamanism and Tibetan Buddhism.
As an Applied Shamanic Practitioner, Ashley wishes to share her connection to
this native place within her and open others to that native place within them so that
they can live in an increasingly empowered way so as to live from a place of personal
alignment. Ashley is also Certified in Plant Medicine preparation and integration.
Ashley Parsons
Phone:
(647) 919-9642
Email:
connect@ashleyparsonstherapy.com
https://www.appliedshamanism.org/wp-content/uploads/2022/05/ashley-parsons.jpg
266
200
Wyatt Foxe
https://www.appliedshamanism.org/wp-content/uploads/2018/03/applied-shamanism-logo.png
Wyatt Foxe
2022-05-02 14:26:51
2023-04-01 10:56:14
Ashley Parsons